April 22, 2018
Article at www.horecatrade.com
With no added hormones and 100% chemical free, our young prime Angus Charolais cattle are raised on native grasses and hand-blended grains at our pristine farms in South Eastern Australia which ensures the finest flavour, quality and tenderness all year round, for an unsurpassed dining experience. Below are the prestigious awards that Rosedale Ruby has won:
Australian Beef Farmer of the Year 2017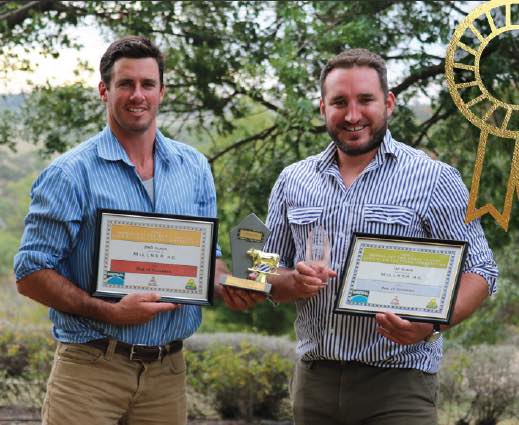 Each Year 18 of the best Farmers are nominated from across Australia with three finalists from the Following categories. Beef, Crops, Dairy, Horticulture, Sheep and lifestyle. The competition is nationwide and run by the Weekly Times Newspaper and sponsored by Coles Supermarkets. It is a highly prestigious competition with the awards night held in Melbourne attended by many of the nations leading politicians and Agribusiness leaders. This is the 7th year of the competition.
Winner of The Beef Spectacular 2018 Riverine Classic
One of the Largest Grain Fed and Carcase Competitions in Australia. Each year over 90 of the best and most respected producers in Eastern Australia enter teams of 5 Steers into the competition involving 110 days on grain at Teys Jindalee in NSW. The steers are all run under identical conditions throughout the trial allowing superior genetics to set the teams apart. Teams are judged on live performance as well as carcase quality under real life industry conditions and benchmarks. All breeds are eligible for entry.
Winner of The Australian National Field Days Grain Fed Trial 2018
One of the largest and longest running grain fed trials in New South Wales. Each year many of the states top producers enter teams of steers into the competition and feedback is gained on feedlot performance, live animal assessment as well as quality of carcase. The thing that sets this trial apart from other grain fed competitions is the fact that all cattle are backgrounded together prior to entry into the competition to further highlight genetic differences upon feedlot entry.