Our Composite Bulls
As an alternative to our purebred Charolais we have been very dedicated to our Composite bull breeding program over the last 15 years. We feel these bulls have a lot to offer many commercial breeding operations across the country. We have seen firsthand some amazing calves by such bulls across a number of herds who like to capitalize on the hybrid viguor obtained from our composite bulls. The Charolais bring growth, muscle and yield to the table which combines well with the marbling, and finishing ability of the British bred cows.
Our bulls are carefully selected from over 700 calves from our commercial herds at Dubbo and Blayney of predominantly shorthorn and Angus herds. We only keep the very cream of the crop and full brothers of these bulls regularly feature in the various carcass competitions we enter each year.
The Charolais/Angus composites enable clients with Angus breeding herds to market progeny toward feedlots requiring ¾ Angus content. The progeny by these bulls will not only gain hybrid vigour but keep their black or dark grey colour. The "Rosedale Blacks" will produce Black calves when used on Angus cows. They are also flexible to be used in a range of crossbreeding situations depending on the needs of the client.
The Charolais/Shorthorn composites are popular with clients with both British breeds and bos indicus influenced cattle as they still provide great weight gain with that little bit of extra cover. These composites are well received by both feedlotters and backgrounders as they are very much industry focused cattle and perform well in any situation.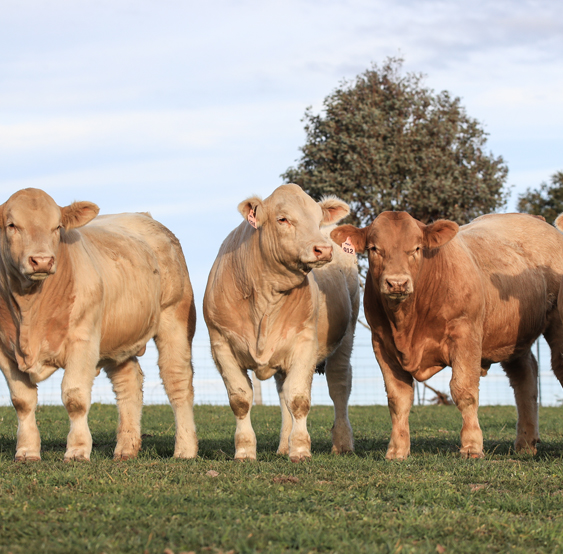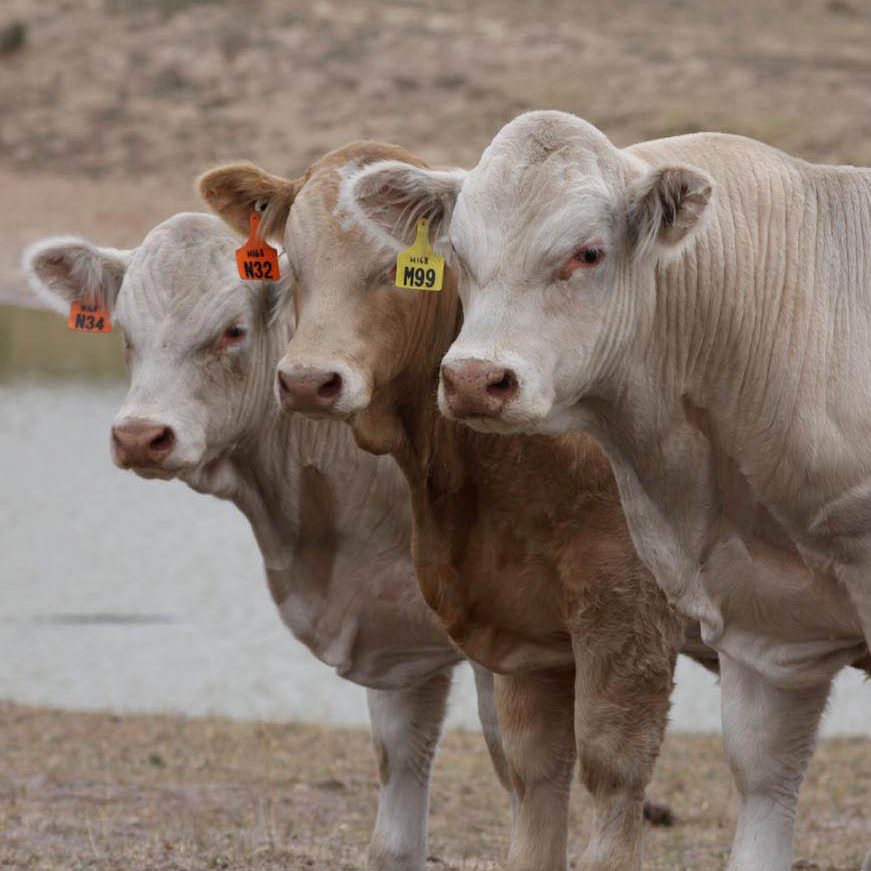 Our Charolais Bulls
At Rosedale our breeding philosophy is to try and keep things simple and we take a balanced approach to when it comes to genetic selection. We aim to steer clear of Industry or breed "fads" and try to avoid extremes in any one singular trait.
Our herd is commercially orientated with a no tolerance attitude to unsatisfactory calving, temperament, structure and fertility. Genetic emphasis is placed on acceptable birth weights backed by strong growth rates with the ability to lay down cover. Our bulls are bred to produce easily born calves that grow fast and maximise the output of your cows through higher weaning ratios and more Kg's produced per hectare.
This philosophy is fundamental to higher efficiencies and greater profitability in almost all beef production systems. Over 90% of our clients have British based herds and these are the types of cattle we specifically target for crossbreeding with our bulls. With our own commercial herd of over 1000 breeders of predominantly Angus and Shorthorn based cows we are very much familiar with the potential of our own genetics in a crossbreeding situation and the array of market options that are available to the producer.
Breedplan
We are one of the longest serving Charolais members in breedplan today and one of the first Charolais producers to performance record. Our cow herd is one of the most predictable in the breed today with many generations of data submitted over the years.
We are also one of the largest submitters of data in the breed and believe breedplan to be a very useful tool in identifying genetic progression as well as eliminating genetic weaknesses in our own breeding herd.
Our herd is ranked in the top 5% of the breed for Both Domestic and Export Indexes.